TJ's Pageant & Formal Wear

We're committed to helping you!

Reliable and professional staff that

 will help you every step of the way.

Come see us for your formal needs!

If you're looking for high quality and personal service, you've come to the right place. 

At TJ's Pageant we'll give you the 

attention and personal service

 you'll come to expect and enjoy.

We are ready for pageants, homecoming,

 dances and formal events. 

We have some GREAT styles in stock!! 

We have lots of great styles!! 

(Vibrant and Classic; solid and print; elegant and simple; modest and wild; long and short!) 

Something for everyone!!

Our sizes for little girls are 2-16

And our Teens & Womens are 0-32

  662-213-9734 phone

  401 Access Road

  Fulton, MS 38843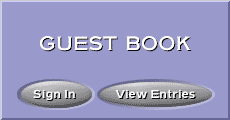 Regular Business Hours:

Monday, Tuesday & Thursday 1-7

Friday 1-5 & Saturday 10-3